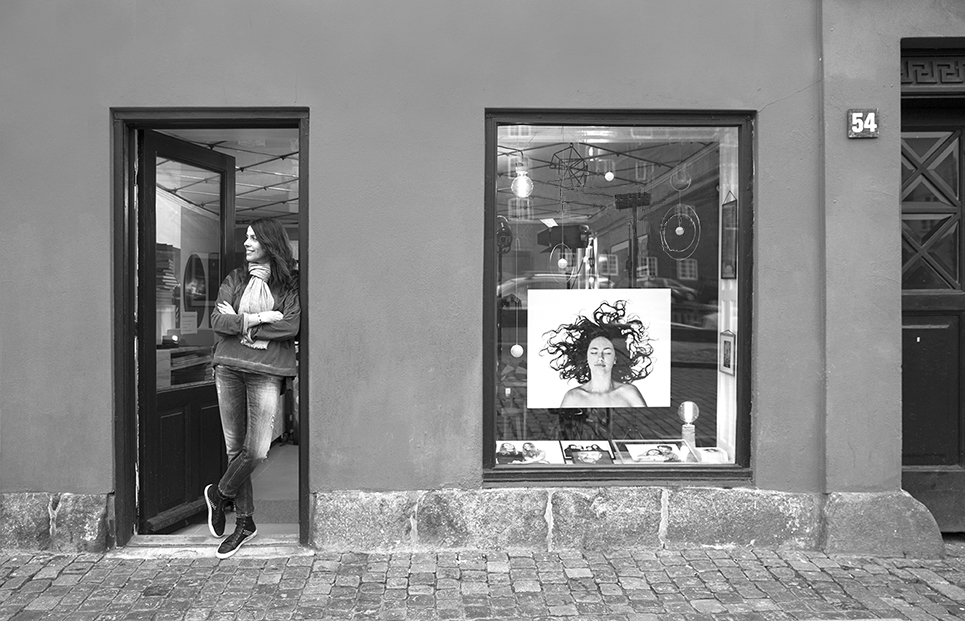 Mit lille galleri ligger på det smukke Chrsitianshavn. Her sælger jeg mine billeder, laver portrætter og prints. Mit fotografiske arbejde er præget af en kreativ tilgang kombineret med sans for høj kvalitet og nærvær. Ring for at aftale tid at besøge galleriet eller for tid til portræt.
/ /
My gallery with photo art is located by the canal at Christianshavn, Copenhagen. The gallery is open by appointment.
I work as interior photographer for commercial, editoral and private clients. My agent, House Of Pictures, is in charge of interior features for international magazines.
Portraits are made in my studio or on location. Please concact me for more information.
Pernille Kaalund
Greyscale Gallery
Overgaden Oven Vandet 54
Denmark 1415 Copenhagen K
---